Digital Edge has broken ground on its downtown Tokyo data center in Japan.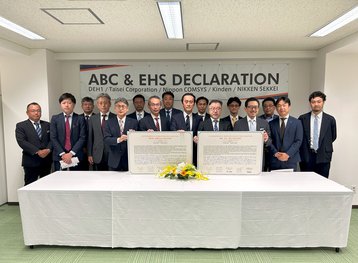 In a LinkedIn post, the company said that, as of yesterday, construction of its TYO7 site had officially started.
"Last month we hosted a groundbreaking ceremony at the TYO7 site and signed a pledge with our construction partners to uphold the highest standards of health and safety and ABC practices throughout the project," the company said. "This new facility will provide much-needed interconnect-focused colocation capacity to downtown Tokyo."
Plans for the new data center were announced by the Singapore-based company in March 2023.
The facility is being developed in partnership with real estate developer Hulic, and will be located at 7-1 Nihonbashi Kobunacho, less than 300m from the company's existing TYO2 facility. It is expected to be ready for service towards the start of 2025.
While specifications of the project have not been shared, it is likely the same project as the 2022-announced plans for Hulic to demolish a building in Nihonbashi and develop an eight-story data center in its place.
Digital Edge was formed by Stonepeak Infrastructure Partners in August 2020. The company has over 500MW of data center capacity split between 17 data centers in six countries including South Korea, Japan, the Philippines, India, China, and Indonesia.
More in Construction & Site Selection