Sri Lankan mobile operators Dialog Axiata and Bharti Airtel have signed a binding agreement over a merger deal.
No financial details were disclosed, and any deal would require regulatory and shareholder approval.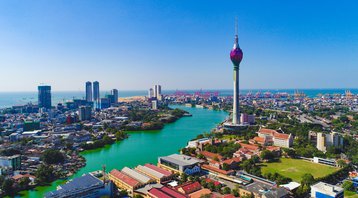 Dialog is estimated to have close to 18 million total mobile connections in Sri Lanka, while Airtel Lanka has just over 3.1 million.
There's been a long-term interest in a potential merger deal between the two operators, with the Economic Times India reporting that the two discussed a merger in 2016, but failed to reach an agreement.
Dialog Axiata was initially founded in 1993 as MTN Networks, with 90 percent of equity through Telekom Malaysia Berhad (TM) and the rest from Capital Maharaja. The operator changed its name to Dialog in 2005.
As for Airtel Lanka, the operator only launched in the country in 2009. Its Indian-based parent company Bharti Airtel operates in several Asian and African markets including Bangladesh, Kenya, and Rwanda.
More in The Investment & Markets Channel