Deutsche Telekom has regained its majority stake in US carrier T-Mobile.
The German operator now holds a 50.2 percent stake in the operator, with the company confirming the increase during its AGM.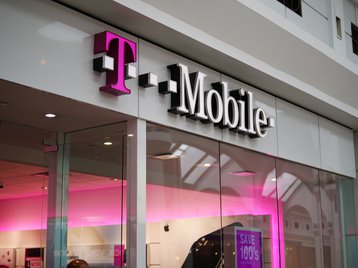 It means that Deutsche Telekom has come good on its goal of reaching majority ownership in T-Mobile, a target that it outlined during its capital markets day back in 2021.
"We have the majority and are the largest shareholder of the world's most valuable telecommunications company - T-Mobile US," said Deutsche Telekom CEO Tim Höttges, as first reported by Reuters.
The merger of T-Mobile US with Sprint in 2020 saw DT's ownership of T-Mobile diluted to 43 percent, as Sprint owner SoftBank took a 24 percent stake.
However, by the end of last year, T-Mobile had grown its share back up to 49 percent, largely through a T-Mobile share buyback program.
DT estimates that the transaction will provide financial benefits of between $7.2 and $7.5 billion, with this outweighing the costs, estimated to be less than $1 billion in 2023.
T-Mobile first announced its share buyback program last year, with it set to run until September 2023.
Earlier this year, DT completed the partial sale of its tower business, GD Towers, in Germany and Austria to Brookfield and DigitalBridge after DT agreed to sell 51 percent of its tower business for €17.5 billion ($19.11bn) last year.