Deutsche Telekom has paired with Mavenir Telecom to successfully deliver and deploy a cloud-native 5G core to its network in Germany.
The telco has selected the Open RAN vendor in a move that will see Mavenir's technology integrated within Deutsche Telekom's existing multi-vendor network.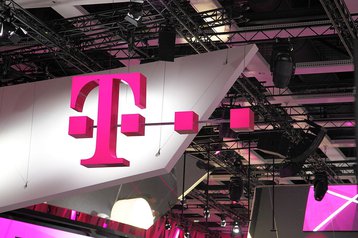 Mavenir's software will run on Deutsche Telekom's Kubernetes-based platform, which Mavenir says will enable it to 'ensure an open architecture approach'.
The new Converged Packet Core which is provided by Mavenir supports data, voice, and messaging services, plus network slicing. Initial network slicing use cases will focus on live video broadcasting.
"The deployment of a cloud-native Standalone (SA) core marks a key milestone in the evolution of our 5G architecture," said Deutsche Telekom Group CTO Dr. Abdurazak Mudesir.
"This sets us on a path towards a fully automated network with the reliability, massive scale, and flexibility required to deliver innovative 5G SA services to our consumer and enterprise customers."
Mavenir's solution also enables converged architecture to support 4G, 5G non-standalone (NSA), and 5G SA modes, and enables all access technologies to run on a common cloud-native platform by the German operator.
"The Mavenir solution deployed with Deutsche Telekom in Germany, creates the foundation for the future introduction of 5G standalone enabling new applications, and services to take advantage of 5G features such as low latency and network slicing," added Mavenir CEO and president Pardeep Kohli.
Mavenir is one of Orange's many partners for its own experimental Standalone 5G push, providing its cloud-native Open vRAN software on its cloud infrastructure.
Meanwhile, Deutsche Telekom revealed earlier this year that it has over 5,000 antennas that are compatible with Standalone 5G in the 3.6GHz band.