Dell has announced a plan to invest $125 billion in China over the next five years, which includes a cloud partnership with Kingsoft, CEO Michael Dell announced on a visit to the nation on September 10.
The company will partner with local vendor and service provider Kingsoft for big data and cloud, as well as supporting research and development in China, and collaborating with the Chinese Academy of Sciences on advanced technologies such as artificial intelligence, while Dell Ventures will also invest in Chinese startups. Dell is calling this the "In China, for China 4.0" strategy, to remind us that it's been building up to this through 20 years of investment. .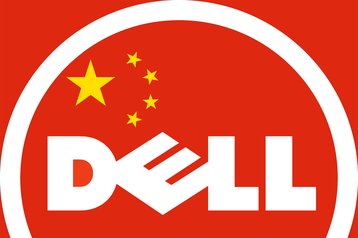 Entrepreneurship for all
"Since our entry into China in 1995, Dell has been committed to bringing advanced business ideas and technologies into China and growing together with the Chinese market," said Dr. Chenhong Huang, president of Dell Greater China. "Now, Dell has officially entered the fourth stage of its strategy which holds central the principle of 'In China, for China.' We will take deeper root in the Chinese market, focusing on local innovation, research and development and procurement, to meet the demands of customers."
Dell promises that this initiative will support a million jobs, and produce $175 billion in imports and exports. The company will support the Chinese government's Internet+ strategy, and promises "massive entrepreneurship and innovation by all."
Dell and Kingsoft will jointly offer a "Dell-Kingsoft cloud", aimed at Chinese customers, announced Michael Dell and Kingsoft chairman Jun Lei. 
Also in the cloud, Dell has agreements with the Guiyang Municipal Government, China Electronics Corporation (CEC) and Tsinghua Tongfang Co.
"China and the United States are among the countries where the information industry is developing the fastest, resulting in the most vibrant enterprises," said Mr. Dell. "The Internet is the new engine for China's future economic growth and has unlimited potential."
Dell Ventures will be investing particularly in innovations in data center, storage, cloud and big data. Meanwhile, Dell's own Chinese research and development - which already employs some 2000 senior engineers - will develop with a new Greater China R&D center aimed specifically at the Chinese market.
The collaborative lab with the Chinese Academy of Sciences, will look at the brain information processing and artificial intelligence fields, and include cognitive function simulation, deep learning, brain computer simulation, and related new computing systems. 
China is now Dell's second largest market, after the US, and the company has a whole supply chain there, including R&D, production, sales and after sales services in China, with a global operations base in Chengdu and an operations center in Xiamen. Sixty-five percent of Dell's finished systems are produced in China, by Dell and its partners, said Jeff Clarke, president of client solutions.
Dell has donated around 10 million yuan ($1.6m) in cash and goods for education and youth projects in China in 2015.