DCD>Webscale will gather over 1,200 data center and cloud infrastructure professionals to examine how IT transformation is reshaping enterprise data center design and architecture.
The 15th edition of DCD's Silicon Valley event will examine the management strategies and technology architectures now deployed by the most forward-looking webscale cloud giants such as Google, Microsoft, Amazon, and Facebook and how they can be successfully adapted by other enterprises. As enterprises of all sizes and maturity seek to adapt to customer-centric, internet-enabled business transformation, webscale cloud digital infrastructure technology have become a central focus of an enterprise hybrid IT strategy.
"Webscale designs and technologies may well now have levelled the comparative TCO playing field between colo and cloud infrastructure providers and on-prem data centers. If true, then it now becomes a new, complex decision tree for the C-suite," says Bruce Taylor, DCD conference chair.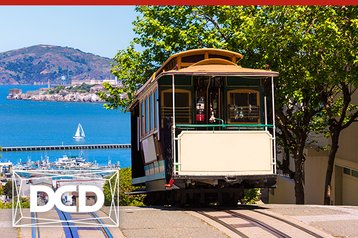 Energy Smart
Building on the success of the previous year and its European launch in Stockholm, the pre-conference focus day on June 25, DCD> Energy Smart, brings together data center operators and energy providers to discuss how they can leverage advanced and integrated tech to become "energy smart". Advancements in software-defined, open source, AI, and highly-efficient UPS technologies look set to make a difference as the dissemination and analysis of data looks set to suck up ever increasing amounts of available energy resources.
New for 2018
Introduced at DCD>Webscale for the first time in 2018 are the Hosted Roundtables comprising small, focused peer groups participating in an hour-long discussion on a specific critical issue shaping the future of the industry. 
In addition, other new interactive elements trialled successfully in 2017 will be fully rolled out in San Francisco including the VIP Executive Club, Speed Networking and 1-2-1 meetings. If you would like to get involved with these or other parts of the conference program, please contact [email protected]
Registration Open