DCD>Africa will gather senior international and regional experts from the enterprise, colocation and telecoms sectors to discuss how the IT community in Africa can develop scalable, efficient and robust infrastructure.
Across the African continent, digital transformation, cloud adoption and a growing IT industry are driving demand for data centers. "The African continent is set for significant growth in cloud adoption. From governments to businesses, organizations are increasingly relying on cloud-based technologies to help transform their economies," says Ranjith Cherickel, CEO at icolo.io who will be speaking at the event. "This will require new partnerships and a new approach to technology, architecture and regulations, as end users move to an IT outsourcing model at a rapid pace.",
Hybrid IT solutions and hyperscale demand driving colo space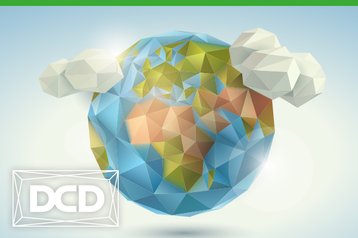 DCD's global content partner Uptime Institute will host a pre-conference workshop on hybrid IT resiliency, exploring migration challenges, opportunities and best-practices on 23rd July at the Hilton Sandton.
"Whilst cloud adoption in Africa has previously been slow compared to international markets, IT leaders are now seriously looking towards a  hybrid IT model, which sees their workloads being hosted in a mix of on-premise, colocation and cloud infrastructure," says Phil Collerton, CRO, Uptime Institute.
"Furthermore, the demand for space in regional colo facilities from hyperscale computing will inevitably change the dynamics on the African colocation market from a pricing, availability and build-out perspective", adds Collerton.
This event is bringing together the full ecosystem of data center operators and technologists from across the pan-African region, including, Vodafone, East Africa Data Center, Standard Bank South Africa, MainOne, Google, Microsoft, Botswana Telecoms, Pure Data Centers, Rack Centre, Teraco, Liquid Telecoms, Internet Solutions, Djibouti Data Center and many more.