DCD, the global home of authoritative data infrastructure events and media, will return to South Africa for 2018, gathering senior enterprise, colocation, and telco operators for DCD>Africa, a vibrant data center and cloud event in Johannesburg on 24 July.
Data centers and cloud infrastructure will underpin many of the key growing African markets and their thriving digital economies. At DCD>Africa, key decision-makers will debate the technology and business decisions which will deliver them.
"After tracking the growth in key African markets in recent years, this event will provide a much-needed forum for business, operations and technology executives from the region's data center-scale organisations, to discuss cloud and data center infrastructure build-outs across Africa," said George Rockett, CEO & co-founder of DatacenterDynamics.
With exponential demand driven by IoT, Smart Cities and Big Data applications, there is a growing need for more localized, more agile and much more scalable IT infrastructure.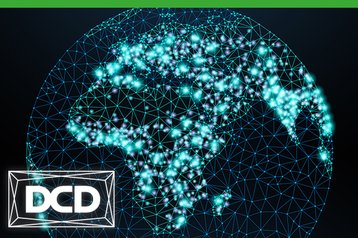 DCD and global content partner, the Uptime Institute, are joining forces to deliver original content, which will offer in-depth insights into the regional data center and cloud ecosystems.
The program will cover the entire IT infrastructure stack, from design and build, and operational efficiencies, to compute, storage, network and cloud.
"Growth of data centers in Africa is being driven by a perfect storm of the government and enterprises building digital infrastructure to support digital transformation and automation initiatives across a range of vertical markets including telco, financial services, retail manufacturing. It's evident from our work with organizations in Africa that they are focused on building world class facilities to meet current and future need of the digital ecosystem," said Philip Collerton, Managing Director, EMEA, Uptime Institute. "Combined with the increased investment from colocation and cloud providers in region we see clear signs that the market will continue to grow significantly."
This event will bring together the full ecosystem of operators representing enterprise, colocation, telco and cloud technology specialists and end-users, helping them make informed technology decisions in a dynamic digital infrastructure landscape.
"IT leaders in the region are facing challenges trying to keep up with the ever-evolving digital landscape. Using our strong ties with the regional and international community, we are curating a platform for the regional markets to come together and exchange ideas and best practices in order to make risk-based IT infrastructure decisions covering the entire IT stack," George Rockett added.