DatacenterDynamics is returning to Africa in 2018.  At the DCD>Africa event in Johannesburg this July, senior international and regional experts in enterprise IT, colocation, and telecoms will discuss how to meet the continent's need for reliable data center and cloud infrastructure.
Data centers need power and cooling continuously, 24 hours a day, creating a demand for energy from often-unreliable energy networks. As the demand for digital services keeps increasing, this demand is growing. 
"Threats to utilities, load shedding and drought are prompting the industry to rethink when and how data centers can be built and operated", says Dan Kwach, CEO of East Africa Data Centre.
"Traditionally data processing has been served outside of many African countries, but growing IT consumption, latency challenges and data sovereignty regulations are driving in-country data processing in several key markets. As the IT infrastructure continues to scale out, we need to improve the energy efficiency which powers the digital world", adds Kwach.
Modular data centers and renewable energy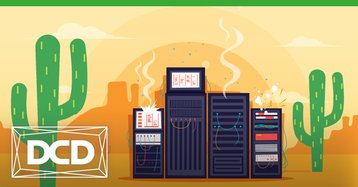 The environmental conditions and shifting data demands are pushing the industry towards more flexible and scalable data center designs, with increasing use of renewable energy and modular data centers across Africa.
"Modular data centers are winning out in several markets as they can be easily deployed in various conditions, as they enable operators to embark on a lego-brick approach when it comes to their power, cooling, security and networking set-up", says Sameer Cassim, R&D systems architect at Internet Solutions.
Alternative energy sources are becoming more important with many operators, as energy storage technologies are maturing.
"Power alternatives and technologies to enable the use of solar, hydro, geothermal and fuel cell in the data center are gaining maturity which is creating an abundance of new opportunities for data center operators and regional energy networks. We are excited to facilitate the right conversations to support the thriving regional data center and cloud infrastructure community in their data center build-outs ", says George Rockett, CEO and co-founder of DatacenterDynamics.
This event is bringing together the full ecosystem of data center operators and technologists from across the pan-African region, including MainOne, Google, Microsoft, Botswana Telecoms, Pure Data Centers, Piller, Rack Centre, Teraco, Liquid Telecoms, Internet Solutions, Djibouti Data Center and many more.
Register Today