DatacenterDynamics has relaunched the DCD Awards, to reflect the changing technology and geographical reach of this rapidly evolving market. The Asia Pacific program has already opened. EMEA, US & Canada and Latin America entries will follow soon.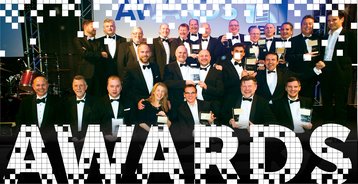 New categories and a new entry system have been designed to keep the awards relevant, while a new judging process will ensure that the best contenders in all areas are honoured. After eight years establishing the pre-eminent global industry awards programme, DCD is this year updating and improving the data center sector's 'Oscars'. 
Keeping it relevant 
"B2B media products such as awards need to evolve in order to stay relevant," said George Rockett, CEO of DatacenterDynamics, "but when you're talking about such a highly regarded brand, these changes have to be made in close dialogue with the market. An awards programme has many moving parts and requires the input of two very important stakeholder groups, those producing the entries and those judging them; it needs their total backing."
The new line up includes 16 categories (below) that each recognize innovative thought and the pioneering spirit of projects, teams and individuals, which will open up the programme to a greater and more varied number of entries.
Ian Bitterlin, chairman of the judges for the European Awards, welcomed the changes: "The value of independent awards programmes is widely recognized. Not only do they showcase excellence to a wider community, but they also make an impact on morale and motivation for companies that enter. The changes to the DCD Awards programme will make for better competition in what are without doubt the most coveted of awards in our industry today."
An industry veteran, Bitterlin has been involved in the Awards since their inception.
The gala dinners and award presentation ceremonies will bring together more than 1,500 VIPs, and will begin in Singapore in September for the Asia Pacific Awards, followed by Mexico City (Latin America) and Sao Paolo (Brazil) in October and November, culminating with the largest event in London (European Awards) in December.  Awards in New York City (United States & Canada) will be held on 2nd day of the DCD Converged New York Event on Wednesday April 20 2016 at the Marriott Marquis. 
With the Asia Pacific programme open for entries today, DCD expects in excess of 400 worthy entries to be made in 2015 alone.
The Enterprise Data Center Award
The Internet Data Center Award
The Service Provider Data Center Award
The Data Center Impact Award
The Public Services Digital Delivery Award
The Modular Deployment Award
Data Center Critical Environment Team of the Year
Critical Environment Future Thinking Award
The Energy Efficiency Improvers Award
Data Center Transformation Project of The Year
The "Open" Data Center Innovation Award
The "Open" Data Center Project Award
Cloud Journey of the Year
Young Mission Critical Engineer of the Year
The Data Center Evangelist Award
Award for Outstanding Contribution to the Data Center Industry