DCD has opened the Energy Efficiency Improvers category of its annual data center awards, which recognizes those that have vastly improved the efficiency of existing facilities.
Some have managed to take data centers designed before the current drive towards greater energy efficiency and retrofit them to vastly improve the energy efficiency of a single or group of facilities. It is those we wish to celebrate with this award. 
The DCD Awards Energy Efficiency Improvers category will be judged by a panel of experts, and has been sponsored by Universal Electric Corporation, manufacturer of the STARLINE Track Busway.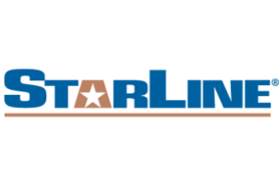 Celebrating those making existing sites better
"This Award will be presented to the organization that demonstrates the success of any energy efficiency project through a journey of measurement, benchmarking, analysis, recommendation and implementation to a verifiable outcome," DCD co-founder and CEO George Rockett said.
Mathew George, EMEA & SW Asia sales director at StarLine UECorp added: "Our bus bar technology delivers critical power to millions of square feet of data center space around the world, so we are proud to be part of the infrastructure that is integral to energy efficient operations for many of the world's most important operators."
The four judges for the category are:
Roger Tipley, President and Chairman of the Green Grid
Peter Judge, Global Editor, DCD
Tomoo Misaki, Vice Representative JEITA-Green IT Promotion, Council on behalf of the Japanese Ministry METI, NRI Japan
Mathew George, EMEA & SW Asia Sales Director Universal Electric Corporation
For more information, and to enter, visit: