Russian engineering systems integrator DataDome is to build a new data center in Kyrgyzstan's capital city, Bishkek.
The company this week announced plans to develop what it said will the be country's first Tier III-quality data center.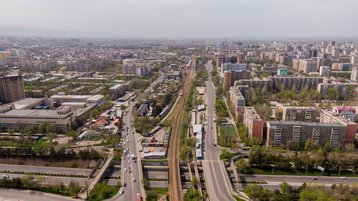 The new facility will accommodate 100 racks with a total capacity of at least 500kW. The facility will be operated by DataTime, a new local data center operator.
Andrey Pavlov, general director of DataDome, said: "The DataDome team includes specialists who participated in the creation of most of the largest data centers in Russia. This year we decided to enter new geographic markets and take part in the construction of a data center for DataTime as a technical customer. The accumulated experience in the design and construction of the data center will allow us to implement the project in Kyrgyzstan in accordance with all technical requirements."
There is very little information about DataTime available online, and its website only has a placeholder noting a data center is being developed.
The National Bank of the Kyrgyz Republic's data center in Bishkek is rated Tier III on Uptime's list, but is not a colocation facility. It is currently the only Uptime-certified facility in the country.
Founded in 2000, DataDome provides data center design, commissioning, and of engineering systems services and mainly operates within Russia. In 2021, the company built a small facility in the remote Russian city of Chita for Rostelecom.
Since then, it has also helped Russian operator Relcom Data with a new data center module in Moscow, another for the Key Systems and Components group in Tver, two for mobile operator Tele2 in Rostov-on-Don, and one for Russian TV channel STS in Moscow.