British infrastructure specialist DataCentred has won the right to provide cloud services to Her Majesty's Revenue and Customs (HMRC) – the tax authority of the United Kingdom.
Under the terms of the contract, the company will deliver secure public cloud services based on OpenStack to support HMRC's multi-channel digital tax platform (MDTP).
The new contact builds on DataCentred's success as a member of the G-Cloud, the government's digital procurement network launched in 2012.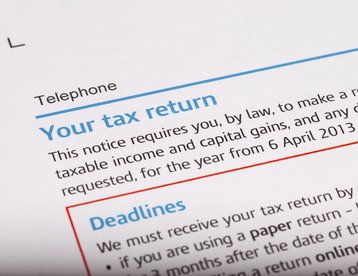 Cloud for taxes
DataCentred was founded in 2012 as an infrastructure business focused on the north of England. It runs cloud services based on OpenStack, and is a silver member of the Linux Foundation.
DataCentred is also one of the first companies to offer public cloud services based on 64-bit ARM architecture, using Moonshot servers from HPE with Applied Micro's X-Gene chipsets inside.
In 2014, HMRC reviewed its strategy, assembled a new digital team and announced plans to build a platform that would enable businesses and individuals to manage their taxes online, and in many cases go completely paperless.
The agency issued a tender and subsequently chose DataCentred as the custodian of this new platform. The company says OpenStack can offer the easily scalable infrastructure required for the success of the MDTP, which will become the foundation of all new digital tax collection services in the UK.
"We are delighted to be working with HMRC to provide the public cloud infrastructure in support of its multi-channel digital platform," said Dr Mike Kelly, CEO of DataCentred.
"DataCentred's UK based OpenStack public cloud is secure and flexible enough to deliver cloud solutions to the public sector and demonstrates our ability to support organizations of all sizes, strengthening our position as a trusted supplier on G-Cloud. We look forward to our continued work with government agencies."