DataBank has hired a new Senior Director of Sustainability.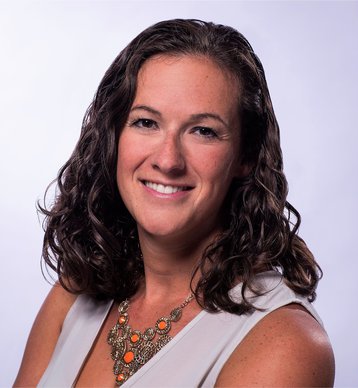 Jenny Gerson has taken on the position, responsible for creating and implementing DataBank's Environmental, Social, and Governance (ESG) strategy.
A key focus for Ms. Gerson is working closely with the team to reach the company's goal of achieving net zero carbon emissions by 2030, as well as oversee ESG areas such as diversity, employee engagement, health and safety initiatives, business ethics, cyber security, risk management, and a robust governance structure.
"I am thrilled to be a part of DataBank's core team and leading the company's ESG initiatives and data-driven strategy," commented Gerson. "With a heightened level of transparency and the full support of the DataBank leadership team, DataBank is strongly positioned to meet our ESG objectives, create an enriching and valuable workplace, and help transition the world to a more sustainable future."
Gerson was previously the Director of Sustainability for Maxar Technologies, and has led energy and environmental management, corporate sustainability, and M&A integrations at Zayo Group.
Stream Data Centers appoints Oisin O Murchu as VP of Development
Stream Data Centers has expanded its Location Strategy and Development team with the appointment of Oisin O Murchu as Vice President of Development.
The company said O Murchu will help to streamline and strengthen Stream's site due diligence, acquisition, and development processes.
"I'm thrilled to be joining Stream and am looking forward to helping guide the company's location strategy and site development processes — especially as the sites become larger and the demands they must meet become more complex," said O Murchu. "It's clear that Stream offers one of the industry's best teams in this area, so I'm eager to help optimize and refine their proven strategies even further to cater to our customers' sophisticated needs."
Prior to joining Stream Data Centers, O Murchu served as the Global Programmatic Lead for Google's Energy and Location Strategy team.
CyrusOne appoints Todd House as Senior Director of Global External Affairs
CyrusOne has hired Todd House as Senior Director of Global External Affairs. In this new role, House will lead and help shape global policy and external affairs development with a focus on issue management, strategic stakeholder engagement, and support of cross-functional partnerships.
"I am excited to join CyrusOne and I look forward to engaging with the team, our customers, and our stakeholders to support policies and legislation that align with the growing need for data center services and the company's continued global expansion," said House.
House previously held a leadership role in corporate public policy for WGL, an energy utility in the Washington, D.C. region. He has worked for Micron Technology, managing legislative and regulatory affairs impacting the company.
"Todd is an instrumental addition to the CyrusOne team, bringing front-line experience to dramatically enhance our global external affairs strategies," said Robert Jackson, EVP, General Counsel, and Secretary at CyrusOne. "I look forward to collaborating with Todd as we embark on an exciting new era of stakeholder engagement for our company."
HPE appoints Bill Mannel as HPC Chief Technologist
First spotted by Inside HPC, Bill Mannel has been named Chief Technologist for Americas HPC & AI Solution Sales at HPE.
In the role, he'll be working closely with customers to develop high performance computing and AI solutions for their toughest problems, by merging science, technology and speed.
Initial market focus will be Health & Life Sciences, Manufacturing (including Energy) and Financial Services with an initial focus will be central US but will include the Americas more general.
Mannel joined HPE in 2014, serving as vice president and general manager of high-performance computing and artificial intelligence.
Before joining HPE, Mannel for more than five years was at HPC company SGI (acquired by HPE in 2016), where he served as general manager, compute and storage.