Wisconsin data center firm Data Holdings has acquired Stack41.
Data Holdings this week announced the acquisition of Stack41, a Data Center as a Service (DCaaS) company operating in Milwaukee, Wisconsin, and Minneapolis, Minnesota. Terms of the deal were not disclosed.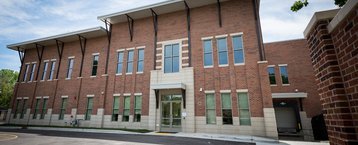 Data Holdings is a subsidiary of the Potawatomi Business Development Corporation. Built in 2013 and located at 3135 W Highland Blvd, its two-story facility offers twin 10MW utility power feeds and 15,000 sq ft (1,400 sqm) of data center space, expandable to 30,000 sq ft (2,800 sqm).
Founded in 2014, Stack41 offers virtual machines and cloud, data center management, cybersecurity, and hosting services. The company has operated as a long-time services partner from within Data Holdings' Milwaukee facility, servicing the data center's colocation customers. The company also operates hosting and data backup services out of T5@Minneapolis. The company will continue to service customers in both locations as Data Holdings.
"As a long-time partner of Data Holdings, we couldn't be more pleased about the acquisition of Stack41 as their expertise, knowledge and exceptional customer service will further enhance our operations in Milwaukee," said Kip Ritchie, president of Data Holdings. "By partnering with Stack41, we now offer a suite of fully outsourced data center services, in addition to our premier colocation. Customers can also choose from a hybrid mix of services to fit their need at our facility, at their home location, or both."
"The partnership of our two companies delivers exactly what companies want and need – services that are easy to consume, highly scalable and flexible with dynamic tools to order, manage and maintain," said Ryan Brooks, co-founder of Stack41, and Data Holding's new general manager "As data services and security providers, we look forward to delivering those services to Data Holding's customers. By joining the Data Holdings team, we will have the facility and bandwidth to deliver some exciting new capabilities and we look forward to rolling those out in the coming months."