Three data centers in Ohio, Iowa, and Nebraska are up for sale.
In Columbus, a data center leased to Kyndryl is being offered for a new landlord. In Urbandale, a now-vacant former Sprint facility is up for grabs. Outside Omaha, a former Mutual of Omaha data center is looking for a new owner-occupier.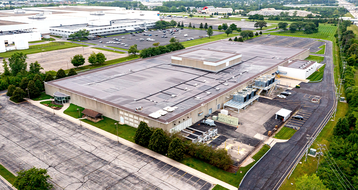 Kyndryl-occupied data center up for sale
In Ohio, Matthews is offering 4499 Fisher Road in Columbus for sale with a triple net lease (NNN) tenant.
The site is described as a Kyndryl data center and is 100 percent occupied by the IT managed services provider. The site generates a Net Operating Income (NOI) of $3.6 million annually. No listing price is given.
Sat on 28 acres, the 206,885 sq ft (19,220 sqm) property was built in 1989 with a 1995 remodel. It features two data centers – North and South – totaling 2.3MW. North is equipped with three 600kW UPS systems and three 2MW generators, and South features three 650kW UPS systems and four 1.75MW generators.
Kyndryl was spun off from IBM in 2021 and comprises the bulk of the former IBM Global Technology Services division.
Sprint site up for grabs in Iowa
In Iowa, Skogman Commercial is offering 10740 Aurora Avenue in Urbandale for sale via Loopnet. A listing price wasn't included.
Set on 2 acres, the single-story building was built in 1996 and offers 10,600 sq ft. It is described as a "well-maintained" data center building; listing images suggest it is now vacant.
Online business listings suggest the site was previously a Sprint Spectrum data center. Details are sparse but the sale listing notes the site includes generators and "multiple" Liebert units. Electrical services are provided by MidAmerican Energy.
T-Mobile acquired Sprint in 2020, before selling a large part of the legacy real estate to Cogent last year. Cogent has since said it aims to relaunch dozens of former Sprint switching sites into colocation facilities.
Former Mutual of Omaha office & data center for sale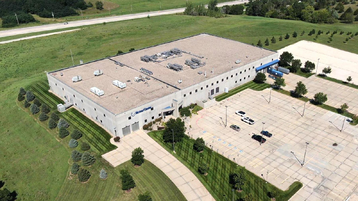 In Nebraska, Colliers is offering a former Mutual of Omaha office and data center building located at 9330 Highway 133 in Washington County's Blair, north of Omaha.
The listing price is $11.5 million. Colliers described it as "ideal" for a single tenant or owner-user, but could also be converted for multi-tenant use.
Built in 2003, the vacant two-story property spans 117,550 sq ft (10,920 sqm). It was modified in 2013 to allow for centralized receiving and processing of mail, data center redundancy, and off-site data processing. A Morrissey Engineering case study suggests the site features a 6,000 sq ft (557 sqm) data center.
Currently, the facility accommodates 65,000 sq ft of warehouse space and 52,000 sq ft of office/production floor space. The site includes two 1MW generators and two UPS rooms. It also features 22 acres for potential expansion.
Mutual of Omaha is a Nebraska-based insurance firm founded in 1909. Last year the firm announced plans to build a new HQ in downtown Omaha on the site of the W. Dale Clark Library; the 44-story property will be the tallest building in Omaha once complete.