Application networking, load balancing and DDoS protection specialist A10 Networks is considering a sale of the company, Reuters reports.
The firm's share price has dropped more than 60 percent since it went public four years ago, after facing significant competition from companies including F5 Networks and Citrix, as well as smaller rivals like Radware.
Any takers?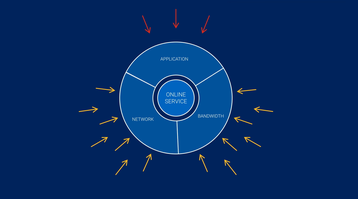 The market for data center security is facing consolidation due to the rise of cloud computing. Two years ago, F5 Networks explored a sale, but did not go through with a deal.
Reuters reports that A10's deliberations are at an early stage, and a sale might be avoided. Following the news, the company's shares jumped 10 percent to $6.41, giving it a market capitalization of nearly $500 million.
In its third quarter ending in September, A10's revenue fell 2.4 percent year-on-year to $60.5 million, and the company made a net loss of $1.8 million - an improvement over the net loss of $2.25 million a year before.