Technology giant Alphabet has created a new company: Chronicle.
Google's parent revealed that the cyber security firm was originally established in February 2016 as part of the 'moonshot' division X, but said that it is now ready for the world stage. Chronicle hopes to eventually predict and deflect cyber attacks before they reach corporate data, acting as a digital immune system for the enterprise.
VirusTotal, a malware intelligence service Google acquired in 2012, will become a part of Chronicle.
Your data is safe with us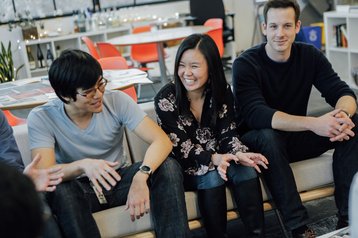 "At large companies, it's not uncommon for IT systems to generate tens of thousands of security alerts a day," Chronicle's CEO Stephen Gillett said in a Medium post.
"Security teams can usually filter these down to about a few thousand they think are worth investigating—but in a day's work, they're lucky if they can review a few hundred of them. Conversely, many investigations are hampered by the gaps in available information, simply because the cost of storing all the relevant data is increasing far faster than a typical organization's budget."
He continued: "We believe there's a better way. We want to 10x the speed and impact of security teams' work by making it much easier, faster and more cost-effective for them to capture and analyze security signals that have previously been too difficult and expensive to find. We are building our intelligence and analytics platform to solve this problem."
Gillett believes Chronicle has some distinct advantages as part of Alphabet - namely access to its ample digital infrastructure resources, allowing data retrieval and analysis in minutes, and opportunity to use cheap storage.
"Add in some machine learning and better search capabilities, and we think we'll be able to help organizations see their full security picture in much higher fidelity than they currently can," Gillett said.
The company is currently testing an early version of its product with a number of unnamed Fortune 500 companies.
Gillet was previously an executive in residence at Google Ventures, and before that, the chief operating officer of security software company Symantec. Chronicle also employs Carey Nachenberg, co-inventor of the Norton Antivirus, Mike Wiacek of the Department of Defense, and Google engineer Will Robinson.