European data center migration and server relocation company Technimove has opened a dedicated US office.
The London-based company has set up in Charlotte, North Carolina, but will serve the entire US market.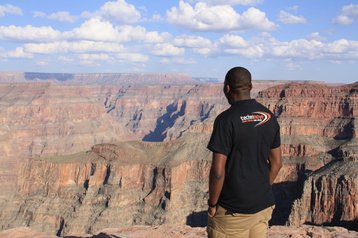 Across the pond
"We have been completing projects for US based clients for 20 years and with a steady increase in demand over the last few years, we decided it was time to have a full-time team based here," Ochea Ikpa, Technimove founder and CEO, said.
"I'm very pleased that we can now offer an even better service to our clients in America."
Ikpa is currently in the US leading the operation, which offers data center auditing, project management, pre-cabling and server relocation.
Speaking after helping IO move customers into its Slough, UK data center, Technimove director Tom Forbes said: "It's crucial that successful IT migration projects are conducted seamlessly, but by identifying and minimizing this cost for new customers we're confident that lots of companies will reconsider whether their existing provider is right for them."