Construction on a new data center in Cape Verde is due to be completed by the end of the year.
The first phase of construction of the Cabo Verde Technology Park's main buildings is 85 percent complete and should be ready for the end of 2022.
The Cabo Verde Technology Park is part of the country's investment in digital transformation in order to diversify an economy currently dependent on tourism. This move has been financially supported by the African Development Bank.
The Cabo Verde Technology Park, based in Praia, Cape Verde, is located less than 2km away from the current NOSi data center, one of the facilities backed by the African Development bank. The park will cover 8 hectares of land and has been estimated to cost US$36.5 million.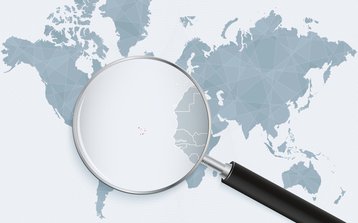 According to the original project report by the African Development Bank, the technology park project 'involves the construction and equipment of a data center, business center, incubation center and training and qualification center with ICT facilities.'
The report goes on to say, 'It will support innovation that would foster inclusive and green growth. The project will contribute significantly to other sectors of the country's economy such as education, healthcare, and other services. At its core, this project entails the installation and management of cutting-edge computer storage and processing facility and the provision of knowledge resources that will facilitate the development and transformation of government processes and private sector businesses.'
The new technology park will mostly benefit younger people from West Africa and Portuguese-speaking African Countries (such as Cape Verde). During a visit to the NOSi data center, African Development Bank president Dr. Akinwumi Adesina met a 17-year-old student, Ederlindo Lopes de Barros, who is currently undergoing a six-month internship with the intention of becoming a network security engineer.
Adesina said: "It is great to be here to see this data center. I am delighted that we are financing it and the adjoining Cabo Verde Technology Park. We live in a digital world, so the ability to collect, process, and store data and use data for informed decision-making is critical.
Several companies have already expressed interest in the technology park, including Microsoft, Unitel, Huawei, and AfriLabs.
Praia is the landing point for a number of subsea cables including the Cabo Verde Telecom Domestic Submarine Cable; Senegal Horn of Africa Regional Express (SHARE) Cable; West Africa Cable System (WACS); and the Portugal-to-Brazil EllaLink cable launched last year.