Cyxtera is rejecting a lease at a Stack-owned data center in the Elk Grove area of Chicago, Illinois.
Struggling Cyxtera filed for Chapter 11 bankruptcy last month amid ongoing losses and looming debt maturities. The company is seeking to find a buyer or new investor.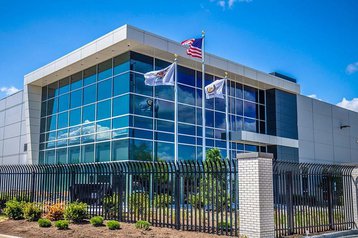 DgtlInfra reports the company, as part of the process, has rejected the lease at the Stack-owned data center at 1441 Touhy Ave, in the Elk Grove area of Chicago.
Cyxtera confirmed the news to DCD. A company spokesperson said: "As previously announced, we are optimizing our operations and evaluating our data center footprint to ensure it meets our customers' evolving needs and our strategic business priorities. In connection with these efforts, we intend to exit our ORD3 site in Elk Grove Village. We have notified customers at this location with the goal of transitioning them to another Cyxtera data center. We remain focused on serving our customers and partners with an unwavering focus on providing innovative, high-quality data center services that enable them to transform and scale their businesses."
Cyxtera offers 3.5MW and 27,000 sq ft (2,500 sqm) of capacity across two data halls at the single-story facility known as ORD3-A and ORD3-B. Cyxtera has scheduled to cease operations at this data center and reject the lease effective from September 4, 2023.
The entire Stack facility offers 13MW across 221,000 sq ft (20,530 sqm). CHI01 was formerly a T5 facility the company inherited when it was formed by IPI in 2019. T5 had bought it in 2016 from IT integrator Forsythe Technology a year after it launched.
DCD has reached out to both companies for comment.
Cyxtera operates two other data centers in Chicago; ORD1 at the Digital Realty-owned 350 East Ceramak carrier hotel, and ORD2 at the formerly Exodus/Savvis-owned facility at 2425 Busse Road.
Since the start of the bankruptcy process, Cyxtera has rejected leases at CyrusOne and Serverfarm-owned facilities in Amsterdam in the Netherlands and Moses Lake in Washington.
Cyxtera went public via a SPAC in 2021. The company combined with the Nasdaq-listed Starboard Value Acquisition Corp. (SVAC) in a $3.1 billion deal. However, within a year, the company was rumored to be looking to go private again, but has been unable to find a company to acquire it. Reports that it was again looking for a buyer surfaced earlier this year as debt matured.
The colo firm operates more than 60 facilities totaling more than 245MW across 29 markets globally; the majority of its portfolio is leased.
Cyxtera is a tenant of facilities owned by the likes of Keppel, Digital Core REIT, and Mapletree Industrial Trust. Other data center creditors include Digital Realty, Menlo Equities, Iron Mountain, and Sabey.
According to the bankruptcy filing, Stack-owner IPI is amongst Cyxtera's creditors, to the tune of $562,000.