CyrusOne has announced that all of its European data centers are using 100 percent renewable energy.
The data center real estate investment trust's sites in London, Amsterdam, Frankfurt, and Dublin are now all operating on a renewable tariff.
Feature: What is a data center REIT?
Data centers transition to greener energy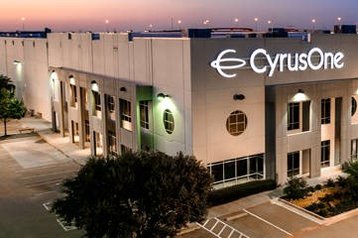 The company says this means all those sites are powered by renewable energy supported by local suppliers. It's unclear if the sites are being powered directly by renewable energy or the company is buying the equivalent energy from renewable sites.
"We're extremely proud of this milestone in Europe and pleased to be taking another step towards a greener future and embracing our responsibility to reduce our environmental impact," says Steve Hayward, senior director of CyrusOne's European operations.
"Our progress in sustainability continues to be supported and driven by customers, who have come to expect high-grade, quality local power. As we evaluate new markets, the availability of renewable power will be central to our decision making."
Last year CyrusOne pledged to become carbon neutral by 2040, which it plans to meet through a combination of renewable energy purchases, upgrading its existing facilities, and building new energy-efficient data centers.
The company is also a founding member of the Climate Neutral Data Centre Pact; a group of data center companies that have pledged to become climate neutral in Europe by 2030, ahead of the EU's own wider 2050 target.