Global colocation provider CyrusOne is to outsource the management of its US data centers to JLL, starting on January 1st, 2022, according to a report.
The two real estate companies announced the deal in an email sent to customers last week, which was first reported in the Foundations newsletter.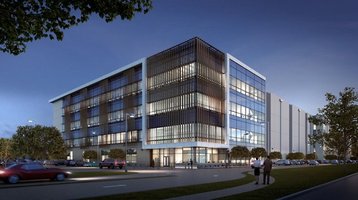 Smooth transition
"The transition of our Facility Management Operations to JLL is centered around our similar cultures fostering collaboration, flexibility, technology, and operational excellence," says a copy of the customer message seen by DCD. "We expect the transition to be seamless for our customers. Furthermore, we recognize and understand the value of maintaining the working relationships between our Facility Management teams and our customer base, and this will continue to be a critical marker of CyrusOne's operational success."
DCD has asked for more detail from both companies but, the deal will be large. The CyrusOne data center REIT (real estate investment trust) has some 30 data centers in the US, including 10 in Texas and five in Northern Virginia. Overall the company has more than 50 data centers worldwide and a market cap of $9 billion.
Despite these figures, things haven't been plain sailing for CyrusOne lately, with Bruce Duncan announcing in July he was stepping down as CEO of the company after just a year, with company cofounder David Ferdman taking over as interim CEO.
Reuters subsequently reported in September that the company was considering putting itself up for sale in response to pressure from investors to "address its sluggish financial performance and heavy management turnover".
Apparently, the company has been talking over its options with investment bank Morgan Stanley, and outsourcing the US facilities' management may be an alternative to the sale option.
Similar rumors surrounded the company in 2019.