A US-based Fortune 100 customer will lease an entire 27MW turn-key data center from Iron Mountain in Frankfurt.
The unidentified company will take 9MW in the second quarter of 2021, scaling to the full 27MW over five years.
A big order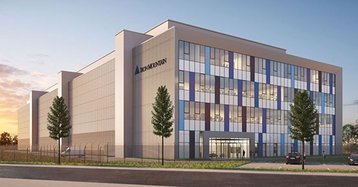 The 280,000 square foot (26,000 sq m) FRA-1 data center is now fully preleased.
The facility will be built in three 9MW phases, and the customer has an initial term of ten years, with renewal options.
Iron Mountain now expects to "significantly exceed" its previous leasing target for new and expansion signings of 15 to 20MW for full-year 2020.
The company also operates in London, after acquiring data centers from Credit Suisse, and Amsterdam facilities from EvoSwitch NL.