Iron Mountain is set to make its first international acquisition, buying out two data centers owned by Credit Suisse in Singapore and London. The $100 million transaction is pending regulatory approval and is expected to be completed early next year.
The Swiss financial services company will still use the infrastructure under a long term lease agreement signed as part of the deal.
Moving abroad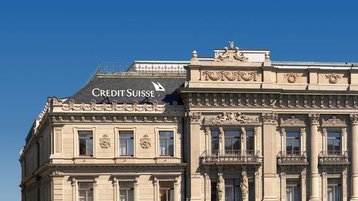 Iron Mountain plans to expand the two facilities to eventually achieve a maximum capacity of 14MW. Credit Suisse will lease 4.2MW across both sites.
The London facility, in fact located in a satellite town of Slough, has 120,000 sq ft (11,140 sq m) of gross floor space, and the Singapore site, built in the northeastern town of Serangoon, has 153,000 sq ft (14,215 sq m) of total floor space.
Iron Mountain operates data centers in Boston, Denver, Kansas City and Western Pennsylvania, and recently brought its 10.5MW Northern Virginia facility online.
The company entered the Denver market with the recent acquisition of colocation business Fortrust for $128m, gaining 210,000 sq ft of gross floor space.
Prior to these developments, Iron Mountain signed a 15-year, 25MW power purchasing agreement with a wind farm in Ringer Hill, Pennsylvania, to power all of the data centers it owned at the time with renewable energy. It is unclear whether it plans to extend the agreement to include its latest facilities.