UK firm Custodian Data Centres has announced plans to build a new 10MW data center in Dartford, Kent.
The new facility, known as DA2, will be located outside southeast London and is due to open in Q2 2022. The company broke ground on the data center in September; once all three phases of the build are completed, the 2,500 sqm (26,900 sq ft) facility will be designed to host up to 800 racks.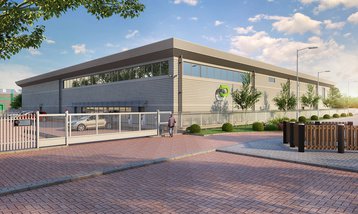 "Uptime, digital security and energy efficiency are shaping the business environment," said Rowland Kinch, CEO of Custodian Data Centres. "At Custodian, we believe that our service-first ethos offers a step-change for the data center market, and that our new DA2 facility offers a competitive choice for organizations looking to step away from the crowded London Docklands."
Founded in 2009, Custodian currently operates five data centers across London and southeast England, including one in a former TV studio.
"At Custodian we want to empower businesses to grow, and we do so by offering them agile mission-critical infrastructure combined with unparalleled technical service," said Robert Williams, Technical Director, Custodian.
"With a dedicated, on-site, M&E team who are primed to deliver bespoke infrastructure suites, including built-to-suit options, our DA2 facility will ensure customers have the power, cooling, security, connectivity and support to thrive in a post-pandemic world."
More in Construction & Site Selection