Cray, the US supercomputer company recently acquired by HPE, will partner with Japan's Fujitsu to offer Arm A64FX processors in its systems.
Fujitsu's chips will be available in Cray CS500 supercomputers starting next year, with initial customers including Los Alamos National Laboratory, Oak Ridge National Laboratory, RIKEN Center for Computational Science, Stony Brook University, and the University of Bristol.
The partnership will also see the two companies 'explore' collaboration on engineering, co-development, and go-to-market strategies.
Two Arms are better than one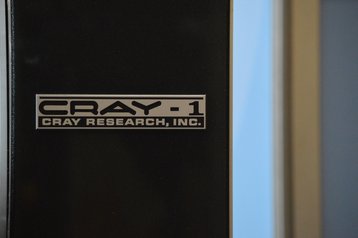 A64FX is the first CPU to adopt the Scalable Vector Extension (SVE), a development of the Armv8-A instruction set architecture made with HPC in mind. SVE enables vector lengths that scale from 128 to 2048 bits in 128-bit increments. Rather than specifying a specific vector length, CPU designers can choose the most appropriate vector length for their application and market - allowing for A64FX to be designed with a focus on exascale computing.
The chip also supports HMB2 (High-Memory Bandwidth), with the A64FX expected to have a maximum theoretical memory bandwidth greater than 1 terabyte per second.
It is set to be used in the Post-K 'Fugaku' supercomputer, Japan's first exascale system, which is on track to start operations in 2021 or early 2022.
"Our partnership with Fujitsu means customers now have a broader choice of processor technology to address their pressing computational needs," Fred Kohout, SVP and CMO at Cray, said.
"We are delivering the development-to-deployment experience customers have come to expect from Cray, including exploratory development to the Cray Programming Environment (CPE) for Arm processors to optimize performance and scalability with additional support for Scalable Vector Extensions and high bandwidth memory."
Stony Brook University, one of the first customers, said that its Cray-Fujitsu system will be named Ookami (Japanese for wolf). "Funded by the National Science Foundation, the new system will boost national competitiveness and enable US researchers to achieve extremely high performance for a wide range of applications," Robert Harrison, principal investigator and project director for the university, said.
"Memory-bandwidth-intensive applications will be especially accelerated by the ultrahigh-bandwidth memory while still being able to employ familiar and successful multi-core programming models."
Over in the UK, the University of Bristol will use an A64FX-sporting Cray system next year, known as Isambard 2. "We've been on a journey toward Arm-based supercomputing and the new Cray and Fujitsu Arm system will bring us closer to that reality," Simon McIntosh-Smith, professor of HPC at the university, said.
"We are looking forward to innovating and pushing the boundaries of what Arm technologies are capable of and witnessing the tremendous performance that will come about on the Cray A64FX Arm supercomputer."
Both Oak Ridge National Laboratory and Los Alamos National Laboratory will also deploy Cray-Fujitsu systems, but the scale and specifics of the machines were not disclosed. The LANL supercomputer will be part of the National Nuclear Security Administration computing complex.
"The most demanding computing work at LANL involves sparse, irregular, multi-physics, multi-link-scale, highly resolved, long-running 3D simulations," Gary Grider, deputy division leader, HPC division at LANL, said.
"There are few existing architectures that currently serve this workload well. We are excited to see a potential solution and are happy to be helping prove this Cray and Fujitsu technology is a viable alternative for this need."
The NNSA, along with LANL and Cray, is already experimenting with Arm supercomputers. Last year, the administration deployed a small Arm supercomputer featuring Marvell ThunderX2 Arm processors. A week later, LANL announced that it would help fund Marvell's advanced server tech development.
The NNSA also uses the world's largest Arm supercomputer, Astra, installed at Sandia National Laboratories. An HPE system, it also features Marvell ThunderX2 Arm processors.