American colocation provider CoreSite has come one step closer to building a data center campus near Reston in Fairfax County, Northern Virginia.
According to RestonNow, the project has been approved by the Fairfax County Planning Commission and will be constructed in four phases - the first will repurpose existing office buildings, while the following phases will be started from scratch.
The company acquired the 22-acre plot of land at the Sunrise Technology Park back in 2016.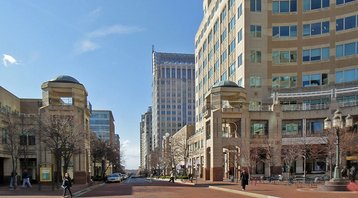 It begins
CoreSite is one of the world's largest colocation providers, with 20 data centers under management across New York, Boston, Denver, Chicago, Miami, Silicon Valley, Los Angeles and Northern Virginia.
It owns an existing 390,000 square foot colocation facility in Renston and is planning to build another one, located just off the Dulles Toll Road.
The company purchased the land for $50 million along with several office buildings totaling 315,000 square feet – two of these will be converted into data centers, while another two will be demolished to make space for a larger facility in phase two.
Eventually, the campus could grow to 660,000 square feet, with CoreSite ready to invest up to $500 million.
Northern Virginia is the largest and most active data center market in the world, benefiting from transatlantic cable links, low taxes, cheap power and close proximity to Washington. According to CBRE, the region had more than 600MW of colocation power capacity at the end of 2017. Prince William County alone is responsible for more than three million square feet of white space.