Corporate Office Properties Trust (COPT) has signed a new tenant for two upcoming build-to-suit data centers in Northern Virginia.
The company announced this week that it executed two long-term leases in January with an unnamed 'Fortune 500' company for two build-to-suit developments in Northern Virginia.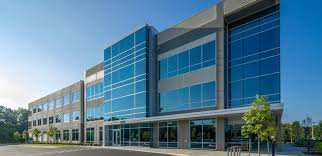 Precise locations of the facilities, along with planned power capacity, were not shared.
The first project is 225,000 square feet (20,900 sqm) and is scheduled for shell completion in the second quarter of 2025. The second project is 193,000 sq ft (17,930 sqm) and is scheduled for shell completion in the fourth quarter of 2025.
COPT is a REIT that owns, manages, leases, develops and selectively acquires office and data center properties. In total COPT owns around five million sq ft (464,515 sqm) of data shell space across 27 single-tenant facilities that are 100 percent leased, according to its most recent results. At the time of its Q3 results, around 19 were owned through joint ventures, all with Blackstone.
The company has three facilities in development and around 33 acres held for future data center shell development, totaling 647,000 developable sq ft (60,100 sqm).
Last year COPT sold its only wholesale-operated data center, located in Manassas, Virginia, to CloudHQ's investment arm for $222.5 million.
The company recently formed two new joint ventures with Blackstone Real Estate, which in turn acquired a 90 percent interest in five single-tenant data center shell properties totaling approximately 1.1 million square feet (102,200 sqm) and valued at $278 million. It is the latest in a series of data center JVs the companies have formed.