Continent 8 Technologies has opened a data center in Puerto Rico.
The company provides data center and hosting solutions to betting and other online gambling companies. The specifications of the new facility were not shared.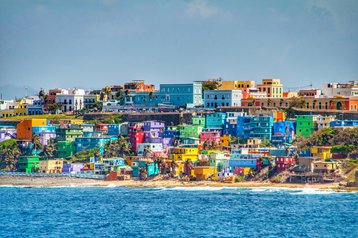 Gabriel Szlaifsztein, general manager for Latin America at Continent 8 Technologies, said: "The LatAm market is opening up at pace and in Puerto Rico we have a jurisdiction that offers a great deal of potential for operators and suppliers.
"The launch of our services in Puerto Rico aligns with efforts to be first to market in the key regions being targeted by our customers and also in our belief that Latin America will become one of the most significant online gambling markets in the world."
The company said the data center and point of presence (PoP) in Puerto Rico adds to the company's existing Latin American presence, currently consisting of a data center and PoP in Bogota, Colombia. It added that services in Peru are set for launch in the second quarter of the year.
While it occupies space in a number of third-party facilities, Continent 8 has its own data centers in markets such as Malta and Douglas on the Isle of Man.
In 2018 the company opened a specialized data center at the Ocean Resort Casino in Atlantic City, its second in the US gambling hotspot. At the time the company also announced plans for a third at the Atlantic City Convention Center.
More in Construction & Site Selection