Continent 8 Technologies has opened a specialized data center at the Ocean Resort Casino in Atlantic City.
The facility is dedicated to online gambling operations, established in response to the demand generated by the passing of sports betting legislation in New Jersey in June 2018.
Continent 8 is the only independent data center operator licensed to provide infrastructure and network services to online gambling businesses in Atlantic City, considered to be the gambling capital of the East Coast of the US.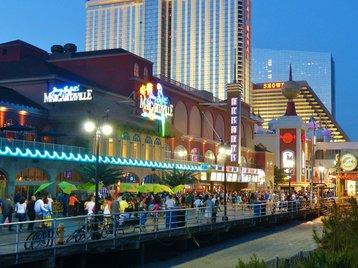 Niche market
Continent 8 is the world's largest provider of data center services to the gambling industry, with facilities in more than 30 locations – hitting all the hot-spots from Las Vegas to Gibraltar to Manila.
Some of these are owned by the company, some are third-party colocation facilities, while others are run in partnership with local organizations.
The company offers colocation, public and private cloud, content delivery and networking, with special attention paid to data security, infrastructure redundancy and DDoS protection - since it holds financial information on millions of users across the world, and downtime in this sector is especially costly.
The latest project is Continent 8's second data center in Atlantic City – the first was opened in 2014. The company said it is already planning its third data center in New Jersey, to extend capacity and enable convenient disaster recovery.
"The opening of the Ocean Resort on June 28 is a major development for the renewal of Atlantic City. Continent 8 is honored to contribute to this exciting development by partnering with Ocean Resort Casino," said Michael Tobin, CEO of Continent 8.
"The new data center provides independent licensed infrastructure and cyber security services for online gaming operators, particularly sports betting providers. Utilizing our connected and secured global network allows multi-state customer data to be consolidated in New Jersey, leading to reduced costs and increased service availability to users."
Atlantic City legalized gambling in 1976 and has long served as a regional hub – however, it faces increasing competition from nearby states that have recently passed similar laws, including Delaware, Maryland, New York and Pennsylvania.