Construction company Bernhard BMCC refused to hire union workers for a subcontracting project on Google's New Albany, Ohio, data center.
Administrative Law Judge Arthur J. Amchan said that the company violated federal labor law by refusing to hire five labor organizers who were a part of the Ohio State Association of Plumbers and Pipefitters.
There is no suggestion that Google was involved in the discrimination, nor that it knew about the incident. However, the company has been charged with anti-union practices at its data centers.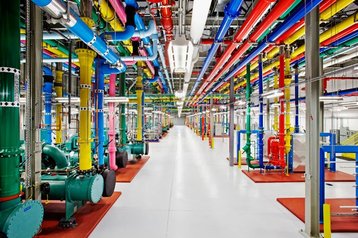 "All five applicants/organizers were rejected at the same time, 10:19 a.m. on Aug. 18, 2021," Judge Amchan said. "The speed with which respondent rejected these applications suggests discriminatory motive."
Bernhard MCC was brought on to the 'Mustang Project' data center as subcontractor to US Engineering Company, installing piping that would carry water or other coolants for the Google servers. US Engineering was itself a subcontractor of the general contractor, Holder Construction.
The company's recruiter, Austin Browning, was found to have rejected any applications from workers who disclose union affiliation, and only hired non-union workers - even if they had less experience, or higher salary expectations.
Browning's claims that he did not hire two of the union members because they lacked NCCER certification was dismissed as not credible, as others without the certification had been hired.
The union workers had indicated that they intended to promote unionization of Bernhard MCC employees during non-work hours, as allowed under federal law.
Bernhard has been ordered to offer a job to two of the workers, and make two of them whole for loss of earnings. The company will also have to post a notice at the New Albany worksite that it violated the National Labor Relations Act (NLRA).
More in The Data Center Construction Channel
More in Workforce & Skills