Congress has passed the $280bn Chips and Science Act, providing $52bn in subsidies for US semiconductor manufacturers.
The legislation has already passed the Senate, and now heads to President Joe Biden to be signed into law in the coming days.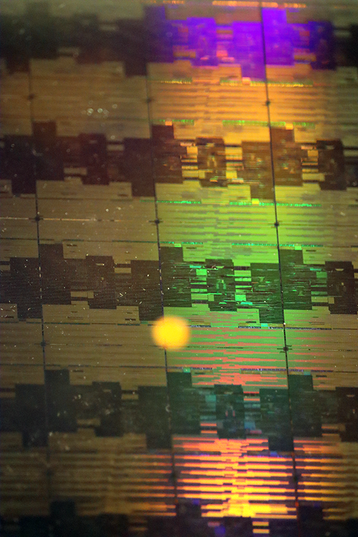 The House voted 243-187 in favor of the bill, after initial pushback from Republicans over technology funding and progressive Democrats over subsidies to wealthy chip companies.
The bill is a pared-down version of the Endless Frontier Act, which aimed to spend more money on science, technology, and fighting climate change. The CHIPS legislation was drafted at the height of the semiconductor supply crisis, which is beginning to ease - but highlighted America's increasing reliance on overseas chip fabs.
"By making more semiconductors in the United States, this bill will increase domestic manufacturing and lower costs for families. And, it will strengthen our national security by making us less dependent on foreign sources of semiconductors," Biden said in a statement.
"This bill includes important guardrails to ensure that companies receiving tax payer dollars invest in America and that union workers are building new manufacturing plants across the country."
The CHIPS and Science Act will provide $52.7 billion in emergency supplemental appropriations for semiconductor companies, which they will not be allowed to spend on stocks and dividends.
Of that funding, $50bn will be allocated over five years for a 'CHIPS for America Fund,' where funding must be used to implement the Commerce Department semiconductor incentive—to develop domestic manufacturing capability, as well as R&D and developing a workforce.
Within that $50bn, $2bn will go to older legacy chips that are crucial for the automotive industry and military. Up to $6bn will be in the form of loans or loan guarantees. $11bn will go to R&D, as directed by the National Semiconductor Technology Center, the National Advanced Packaging Manufacturing Program, and other such programs.
Separately, $2bn will go to a 'CHIPS for America Defense Fund,' where funding will help build tools, university prototypes, and a workforce with Department of Defense-unique workloads in mind.
$500m will go to working with foreign countries to shore up supply chains, support standards, and develop secure and trusted telecommunications technologies.
$200m will be spent on growing a skilled semiconductor workforce.
$1.5bn will go to support the Public Wireless Supply Chain Innovation Fund, with a focus on building open-architecture, software-based wireless technologies.
And, finally, there will be a 25 percent investment tax credit for investments in semiconductor manufacturing that includes incentives for the manufacturing of semiconductors, as well as for the manufacturing of specialized tooling equipment.
Outside of chips, the wider act earmarks funds for a wide range of scientific endeavors - including the Basic Energy Science Program, Biological and Environmental Research, Fusion Energy Research, High Energy Physics Program, Nuclear Physics Program, Science Laboratories Infrastructure Program, Accelerator Research and Development, and an Isotope Research, Development, and Production program.
It also funds the Advanced Scientific Computing Research Program, which includes a $100m per year until 2027 for a quantum network infrastructure research program.
The bill authorizes $9.68 billion for the National Institute of Standards and Technology (NIST) over five years, which will fund its greenhouse gas measurement program, expand its cloud cybersecurity remit, and spend money on digital identity management research, as well as help develop trustworthy artificial intelligence, and advanced communications networks.
$81 billion is authorized for the National Science Foundation (NSF) over five years, with a lot going to STEM education, as well as cybersecurity workforce development.
Nestled amongst larger projects, is $38 million for fiscal years 2023 through 2025 to build a secure computing enclave pilot program for universities, and to research an advanced computing roadmap. Another $9m goes to establishing a National Secure Data Service demonstration project to test models and inform the full implementation of a government-wide data linkage and access infrastructure.
The NSF will also establish a quantum education pilot program to promote quantum information science workforce development across the country.
Elsewhere, the Department of Energy is required to establish an R&D and development program for microelectronics to meet its needs. It will have $75m for fiscal 2023, and $100m each every year from 2024 through 2027. Up to four Microelectronics Science Research Centers will be established, with a budget of $25m a year every year from 2023 through 2027.