Almost three quarters of companies requiring data center trained staff experience at least moderate issues at the recruitment phase of employment, according to a recent study by 451 Research. 
The organization's quarterly study of the changes in the data center industry, based on 680 web surveys and 16 phone interviews, found that while 60 percent of data center operators and IT companies feel they have the necessary physical infrastructure in place to last them several years, most expect that the need for data center and so-called "facilities" staff - meaning jobs which require the same specific IT knowledge as people working in data centers - is set to either stagnate or grow, leading to a shortage of qualified employees.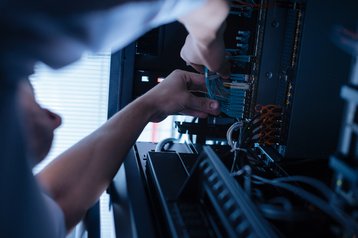 So far, so good 
A good example of this is data center specific engineering: only this year did the University of Sligo, in Ireland, launch a Bachelor's degree in the subject, before which anyone wishing to specialize in the field would have had to first follow a generalist pathway followed by short training courses. 
According to respondents, the three main reasons for the shortage are a lack of specialized and experienced candidates, a penury of locally based applicants, and a tendency for candidates to require higher salaries than are available. 
While 42 percent of organizations don't believe this lack of available workforce to cause them to increase their spending, 32.1 percent do.
20.5 percent of respondents stated that  as a result of the lack of specialized staff, they would cut down on data center and "facilities" staff and spend more on public cloud, and 5.4 percent said they would do the same and rather spend more on colocation. 
A fifth of surveyed organizations stated they would turn to a managed service provider to fill the gap. 
Most, however, according to Christian Perry, research manager and lead analyst of the survey, would continue to "train existing staff to learn new skills" to make up for the "dearth of available talent."