The US Commerce Secretary has warned that losing access to semiconductors of Taiwan would spark a deep recession, and impact its military.
The alarmist comments come as the Biden Administration pushes for the passage of the CHIPS Act, which would pump $54 billion into domestic chip production.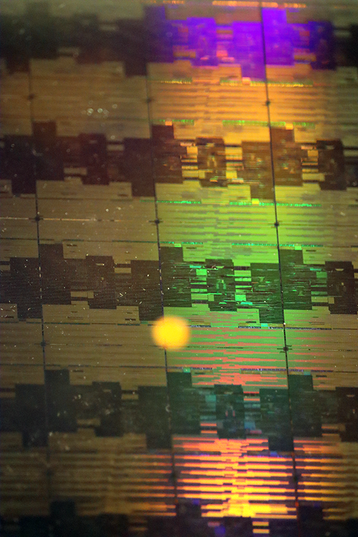 Commerce Secretary Gina Raimondo told CNBC: "If you allow yourself to think about a scenario where the United States no longer had access to the chips currently being made in Taiwan, it's a scary scenario.
"It's a deep and immediate recession. It's an inability to protect ourselves by making military equipment. We need to make this in America. We need a manufacturing base that produces these chips, at least enough of these chips, here on our shores because otherwise we'll just be too dependent on other countries."
The majority of the world's most advanced semiconductors are developed in Taiwan, primarily by contract semiconductor manufacturer Taiwan Semiconductor Manufacturing Corp (TSMC).
This has given the nation an outsized impact on the world's economy - with delays to manufacturing impacting industries around the world.
That represents a critical vulnerability for all those industries, including the data center sector, given political tensions between Taiwan and the Chinese mainland.
China has long viewed the sovereign state as a breakaway province, with China's President Xi Jinping saying last year that "reunification" with Taiwan "must be fulfilled." The number of Chinese military jets flying into Taiwan's air defense zone has hit record highs.
With Russia's invasion of Ukraine, experts and political commentators are split on whether it will embolden China - given the fact that global militaries did not join in to defend Ukraine, and that it can learn from Putin's mistakes - or that it has caused them pause, by showing how dangerous and unpredictable an extended conflict with a determined nation can be.
In a speech in May, Chen Wenling, chief economist for the China Center for International Economic Exchanges, warned that should the US and allies impose sanctions on China like those deployed against Russia, China "must recover Taiwan" and "seize TSMC, a company that originally belonged to China."
Given its outsized impact on the semiconductor industry, Taiwan has relied on its leadership in that area as a form of defense. Put simply, the more critical the nation is to the global economy, the more other nations will care if it is invaded.
US allies concur - earlier this year, a paper in the US Army War College's quarterly academic journal Parameters suggested that Taiwan adopt a "broken nest" approach wherein Taiwan destroys its own semiconductor industry, including TSMC, upon the news of any invasion from China to make it a less attractive target and neuter China's own technology ambitions.
Of course, the US does not want this to happen - but argues that having such a policy clearly stated would make an invasion "not just unattractive if ever seized by force, but positively costly to maintain."
Secretary Raimondo's comments come after years of decline in America's own domestic semiconductor production - dropping from around half of the world's supply to roughly 12 percent today, and ceding the most advanced chips to Taiwan and South Korea entirely.
However, her comments on military production are not entirely accurate. Military equipment does indeed increasingly use advanced commercial-off-the-shelf (COTS) chips that could come from Taiwan, in particular FPGAs, the Department of Defense (DoD) has a specific program to avoid over-reliance.
The DoD's Trusted Foundry Program maintains a network of domestic manufacturers who are vetted and have to reach certain security levels to be able to supply the world's largest army. Major military contractors including BAE, General Dynamics, and Lockheed Martin maintain their own chip foundries on US soil to supply American weapons.
But such nuances are not covered by Secretary Raimondo, as she helps push for the CHIPS Act, which aims to fund more semiconductor production on US soil.
The act, like much of the Democratic agenda, has been repeatedly delayed and reworked. After being trimmed down to not pump money into science and technology to address China and climate change, it passed the Senate earlier this week - but still needs to get through Congress.