Cloud hosting company Cloudoon is planning to build a large data center in Kenya.
Kenya's People Daily reports the company has secured 6 billion Kenyan Shillings ($51.1m) for the project.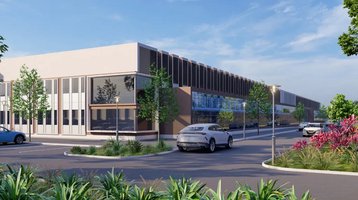 According to Cloudoon's site, the MAS101 Data Center is to be constructed on a 10-acre campus close to one of the 7 Forks Hydro-power stations in Kenya. The company claims it will be the largest data center in the country.
The facility will offer more than 10MW of IT load, raised floor space of 200,000 square feet (18,580 sqm) with capacity for more than 2,500 racks, and office space.
The data center will be powered by a combination of hydroelectricity and a nearby 50-acre 10MW solar power plant, and will be cooled by water-based technology. According to Cloudoon's founder David Murimi, the company is currently seeking approval from Nema, Warma, and other government agencies as they prepare to buy excess hydropower from Kengen.
The company doesn't list the exact location -- there are several power stations along the 1,000 km Tana River as part of the 7 Forks system -- but a map suggests it will be built in the area near Kamburu Power Station and Kamburu Dam.
"The largest data center currently is the East Africa Data Center with 1,000 racks. We are looking at 2,500 racks," said Murimi. He added the project will be financed by investors such as the International Finance Corporation (IFC) and the United States-based Speed Data Centre, among others.
Cloudoon Inc. is a cloud hosting company that owns website building service Olitt, managed cloud hosting provider Truehost Cloud, cloud banking platform Jisort, and software development firm Ryanada.
"The market for data centers in Kenya looks promising. It is expected to grow and there will be need for more data centers," Murimi added. "The company will be employing 200 people directly including computer engineers, electrical engineers, and telecommunication engineers among others."