Multi-cloud management firm Cloud Conductor has sued Equinix, claiming the colocation giant stole technology deployed in its data centers to deliver its Platform Equinix networking services.
Cloud Conductor, of Florida, offers services to manage packages and hosts running in multiple clouds and on-premises. The company says Equinix started offering identical services within Platform Equinix, after Equinix hosted Cloud Conductor's patented cloud connectivity products in one of its data centers.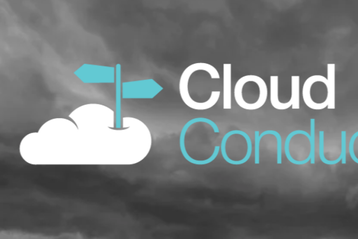 "Prior to Cloud Conductor becoming a client of Defendant [Equinix], Defendant did not offer the services covered by Cloud Conductor's patent," says the lawsuit, filed in the Southern District Florida Court and reported by Law.com. "As a result of Defendant's unfettered access to Cloud Conductor's network, structure, and routing and switching system, Defendant was able to copy Cloud Conductor's patented material and offer it for sale to its expansive breadth of clients around the world, foreclosing the opportunity for Cloud Conductor to take market advantage of its unique intellectual property."
According to its site, Cloud Conductor enables multi-cloud access, by offering services including creating virtual pathways which grant much easier access to cloud providers like AWS, using the MPLS protocol. It also offers FlexLayer, a service that hosts applications that would otherwise not be cloud friendly. It also hooks up multiple VPN vendors' services to the cloud, and includes security, load balancing, and compression features.
Cloud Conductor holds US Patent Number 10,708,085 B2, issued in 2020, entitled "Cloud Network Services Provider Having a Gateway for Subscriber Specified Connection to a Cloud Service Provider".
The lawsuit does not give details of when Equinix saw the FlexLayer technology, but Cloud Conductor filed the patent in February 2016, and filed for the FlexLayer trademark in 2015.
Equinix has been offering services under the Platform Equinix brand for at least ten years, but it is a flagship brand encompassing multiple technologies and promises.
The company's suit says that Equinix added certain network services to Platform Equinix when it "knew or should have known of the '085 Patent but was willfully blind to the existence of the '085 Patent".
(NB: There is another Cloud Conductor, based in Stuttgart, Germany, which manages custom and standard packaged software with a centralized web front-end. This company is not suing Equinix).
In response to queries, Equinix told us: "Equinix does not comment on pending litigation."
Cloud Conductor has not yet responded.