Claro Brasil has become the third Brazilian operator to scrap plans to sell surplus base stations that it acquired as part of its three-way takeover of Oi Móvel.
The operator informed Conselho Administrativo de Defesa Economica (CADE) of its decision on March 19, reports Comms Update.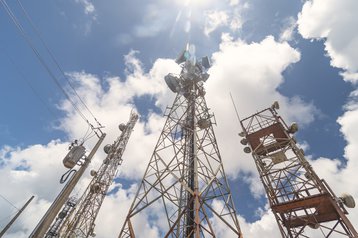 Claro tried to shift 1,974 of the 4,700 cell sites it had acquired as part of the three-way takeover, however, there was no interest in the assets, which had been up for sale since July 2022.
Earlier in the month, TIM Brasil put 3,600 of the 7,200 sites it had acquired up for sale but pulled the plug on plans to sell after offering potential buyers up to 75 percent discount failed to spark interest.
This was followed by Telefónica Brasil (Vivo), which placed 2,700 base stations up for sale, but again, got no interest from buyers.
As for Oi, the struggling telco has also sold off its assets to other Brazilian telcos Telefónica and América Móvil, plus 8,000 telco towers to Digital Bridge's Highline.
The company only exited bankruptcy protection for the first time in six years in December of last year after it filed for bankruptcy in 2016 with debts of R$65 billion (US$19bn). Brazil's regulator recently set up a working group focused on monitoring the operational and financial situation of the operator.
Earlier this month, the president of Brazilian regulator Anatel said that cash-strapped Oi cannot dispose of its stake in its fiber firm V.tal.