TIM Brasil has received no interest for the surplus base stations it's been trying to shift, leading the company to end the public sale.
The operator, which is a subsidiary of Italian telco Telecom Italia (TIM), has been attempting to shift the surplus base stations it acquired as part of its three-way takeover of Oi Móvel.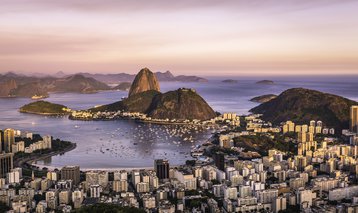 However, interest has been so minimal that the company has ended plans to sell the unwanted assets.
According to TeleTime, TIM has ended the public offer for sale of up to 50 percent of the 7,200 radio base stations it inherited from Oi Móvel.
It has led the company to request the Administrative Council for Economic Defense (Conselho Administrativo de Defesa Economica, CADE) to consider the obligation to dispose of the cell towers as fulfilled.
It's reported that the assets have been up for grabs since July of last year, with the process extended for two months in January 2023. Even with a 75 percent discount available, the offer was not tempting enough.
TIM has already switched off 500 of the base stations it inherited last year but does plan to add to the grid those sites that do not overlap, an estimated 2,800 sites.
TIM Brasil recently struck a partnership with AST SpaceMobile, after the satellite company raised $75 million. The partnership will see the operator test AST SpaceMobile's satellite to provide 4G data and voice services in Brazil.
As for Oi, the struggling telco has also sold off its assets to other Brazilian telcos Telefónica and América Móvil, plus 8,000 telco towers to Digital Bridge's Highline.
The company only exited bankruptcy protection for the first time in six years in December of last year, after it filed for bankruptcy in 2016 with debts of R$65 billion (US$19bn). Brazil's regulator recently set up a working group focused on monitoring the operational and financial situation of the operator.