CityFibre plans to put a data center in the city of Weston-super-Mare, Somerset, UK.
The wholesale fiber network infrastructure provider recently submitted plans to North Somerset Council that would convert an empty warehouse on the Western Industrial Estate into a data center. The facility would host components and equipment required for CityFibre to deploy and manage a fiber-optic network in the city.
Data center 'essential' to company's fiber roll-out plans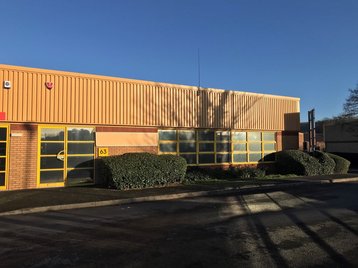 The 3,769 sq ft (350 sq m) industrial unit in the west country is currently empty and was built in 1992. Conversion plans include installing a fiber cabin and back-up generator, while external building modifications include installation of wall vents and door replacements. The document says the facility would be monitored remotely with engineers visiting occasionally for routine checks.
"CityFibre is planning on expanding its network in Weston-Super-Mare which will transform the area's digital landscape," the company said in its planning documents. "The proposed development is essential the roll-out of fiber internet connections across Weston-super-mare over the forthcoming months and years."
Last year the CityFibre announced a £1.5bn investment plan for full-fiber deployment across 27 towns and cities, taking the total number of 'gigabit cities' with fiber to the home (FTTH) Internet to 62. In its planning proposal, the company emphasized the impact deploying fiber would have on the area as a reason for the data center to get the go-ahead.
"The proposal would play an important role in delivering improved communications infrastructure in Weston-Super-Mare. The public benefits of the proposal are far-reaching and underpinned by support from local and national policy, strategies, and other evidence."
"It is essential that Weston-super-Mare's residents, businesses, and visitors have access to full fiber broadband if the city is to be competitive and fulfill its identified ambitions."
The company has also submitted proposals to build a fiber cabin with air conditioning units and a generator on land at the Hornets Rugby Football Club in the city.