The City of Santa Clara plans to study the impact of data center discharge events on its sewage system, as it mulls upgrades.
The city is concerned about excess water discharge from facilities during heat waves, and what it could mean for the overall capacity of the network.
The study could lead to restrictions on how data centers dispose of waste water.
Preparing for a flood of data centers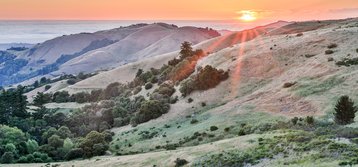 Back in 2018, clean water infrastructure and environmental consulting firm Woodard and Curran were awarded a contract to maintain the city's sanitary sewer system hydraulic model and evaluate the sanitary sewer system's capacity.
That model is regularly updated and used to help decide which sewer mains are in need of repair, with non-urgent fixes carried out on an annual basis.
Now, the Californian city has said it needs to expand the scope of its efforts, analyzing deficiencies in the system in case larger capacity improvement projects are needed.
As part of that, the city wants Woodard and Curran to complete a study of data center discharge, DCD can reveal.
"Data centers can experience 'extreme discharge events' from their cooling systems associated with heat waves," council meeting documents state. "This may present a challenge to the City's sewer system since such heatwaves could be expected to impact operations of other nearby data centers at the same time, resulting in significantly increased discharge to the sewers from these facilities."
The city wants to understand the number of data centers in its area, where they are, what their regular flow patterns are, what it takes for an extreme discharge to occur, and what such events entail. It is also interested in the source of water (e.g. City potable, well water, recycled water).
Data center operators will be called by the contractor, who will then identify the nearby discharge sewers and manholes. The contractor is also expected to use Santa Clara's water billing database to review billed water usage for each data center for the past five years to corroborate what operators tell it.
In some cases, a subcontractor (V&A Consulting Engineers) will use flow monitoring on sewer mains downstream of selected data centers to measure what happens during ambient temperature spikes, and to again double-check what operators claim.
"Having this information will allow the city to develop a standard procedure for analyzing the potential impacts of future data centers on the city's sanitary sewer system."
The information will be used to update the city's hydraulic model, giving it a better understanding of the potential capacity for future data centers, as well as analyze the potential impacts of proposed facilities. Models "will include three data center scenarios (dry weather flow, extreme discharge, and wet weather flow) conditions."
Depending on the results, the contractor will make a number of recommendations for how to deal with future data center extreme discharges, which "could include considerations such as whether to limit extreme discharges from data centers, whether data centers should include on-site storage capacity for extreme discharges, whether data center discharges should be metered, or whether data centers should have special reporting requirements to the city related to their discharges during hot weather."
The city has given itself a "tentative" deadline of the end of next year to complete the citywide data center discharge study, which is after the date of current hydraulic model update contract. As a result, the city has proposed extending that agreement to June 30, 2022.
"Approval of this amendment would allow the city to commence necessary evaluations of any newly discovered deficiencies and discharges for data centers, keep the sanitary sewer system model up to date, and provide uninterrupted sanitary sewer capacity review services for development projects."
The city has proposed expanding its current $300,000 modeling contract with Woodard and Curran by another $673,636.
The actual Sanitary Sewer Capacity Improvement Project has a current budget of $20,950,139 for FY 2020/21.