Cisco has announced its intent to acquire the early-stage, privately held ContainerX, which, as the name suggests, focuses on the application container market.
Terms of the deal to pick up the 18 month-old company were not disclosed.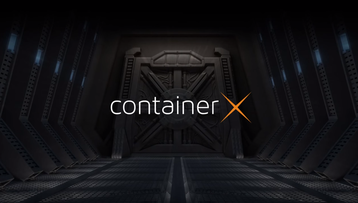 Contain yourself
The head of Cisco's M&A and venture investment team, Rob Salvagno, said in a blog post: "Many of our customers are starting to use containers to build, deploy and manage cloud native applications. Containers provide an easy, flexible way to build, test, deploy, and move applications across a variety of environments, including public clouds, private clouds and hybrid environments.
"With today's announcement, the ContainerX and Cisco teams will work together to continue to develop a comprehensive cloud-native stack for our customers."
Containerx's CEO & Co-Founder Kiran Kamity said in his own blog post: "The Cisco team has been extremely supportive of our plans to accelerate product development as we strive to build the best solution that meets the needs of the data center of the future.
"Cisco and ContainerX believe that successful container deployment should be simple for customers and include secure, interoperable solutions that can integrate across the data center stack and with existing infrastructure."
The ContainerX team will join Cisco's Cloud Platform & Services Group headed by vice president Kip Compton, with ContainerX's downloads turned off and technical support suspended.