Finnish networking specialist Cinia has officially launched the submarine fiber optic cable between Rostock in the north of Germany and Helsinki in Finland.
C-Lion 1 cable system, also known as the Northern Digital Highway, offers the shortest and fastest route to connect businesses in central Europe with popular data center locations in northern Europe, where electricity is cheap and the climate – cold.
The cable has already welcomed its first customers, including German data center specialist Hetzner and Scandinavian telecommunications giant TeliaSonera.
"In the eve of a possible Brexit and the growing Euroscepticism, it is most vital that we continue building common Europe together," said Erika Mann, Board Member at ICANN and keynote speaker at the Cinia Grand Opening event. "Digital Single Europe and this new route are the future we should nurture."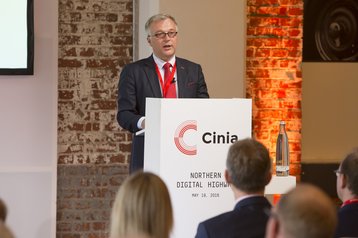 Northern Digital Highway
Alcatel-Lucent began laying C-Lion 1 in October 2015 and finished the project in February 2016. For ease of deployment, the cable itself was being laid along the Nord Stream gas pipeline, which stretches from Vyborg in Russia to Greifswald in Germany.
Hetzner is a principal investor in the project, which is also supported by the governments of Finland and the European Union.
C-Lion1 consists of eight optical fiber pairs with a total capacity of 144 terabits per second, stretching over a distance of 1,200 kilometers.
The cable will enables European organizations to benefit from Finland's cool climate, strict privacy laws and some of the lowest electricity prices in Europe. According to Cinia, The Northern Digital Highway lowers network latency to a point where Helsinki appears as a suburb of Frankfurt.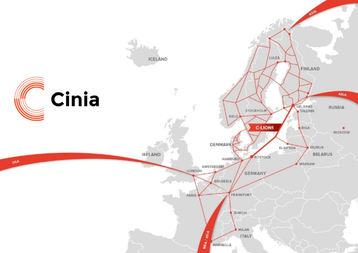 "The new submarine data cable is an opportunity not only for businesses in Finland and Germany but also the whole of Europe," said Brigitte Zypries, parliamentary state secretary at the German Federal Ministry for Economic Affairs and Energy.
"It combines strengths on both sides, connecting the financial industry and the internet exchange node in Frankfurt via the highest data throughput worldwide with the Northern climate and lower green energy prices."
In the future, the cable could be extended to create a new high-capacity network between eastern and western Europe. Meanwhile existing interconnections at the Finnish-Russian border enable direct access to Asia via the so-called northern Silk Road route.