Networking equipment vendor Ciena has set its sights on the data center interconnect market with its latest product, the Waveserver Ai.
The packet-optical platform scales to 2.4Tb in a single rack unit, which the company claims means 50–100 percent more density compared to other compact DCI platforms. It uses the company's coherent optical chipset, the WaveLogic Ai, which can be tuned from 100 Gbit/s to 400 Gbit/s.
A small footprint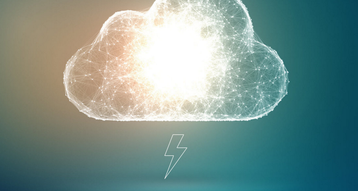 "An inexorable rise in bandwidth demand from cloud computing, IoT, video and more continues to put pressure on today's networks," Ciena's SVP and CTO Steve Alexander said.
"By pairing a high-performance optical engine with a familiar web-scale IT operational model, our Waveserver Ai platform delivers more capacity with minimal footprint and greater power efficiency for DCI and other high capacity applications." 
Don Frey, principal analyst for intelligent networks at Ovum, added: "Internet content providers and data center operators demand open and programmable networks, the ability to provide ultra-high capacity metro and ultra-long reach subsea applications, as well as the ability to minimize power and space requirements.
"Ciena's Waveserver Ai is the hammer that hits this nail on the head. By incorporating the latest generation of its WaveLogic coherent DSP technology, this new platform will be the industry benchmark in high performance data center interconnect."
Waveserver Ai will be generally available in the second quarter of 2017.