A consortium of Chinese investors called 'Elegant Jubilee' have picked up a 49 percent stake in data center company Global Switch, which operates ten facilities in Europe and Asia Pacific.
The £2.4bn deal for the Reuben Brothers business drew the attention of UK politicians earlier this year, when they spoke of nervousness over Chinese corporations having control over the UK's digital infrastructure.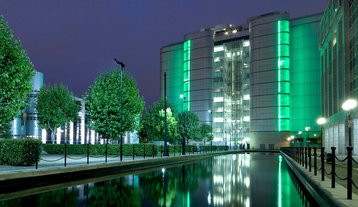 Don't be afraid
The Elegant Jubilee consortium was formed by Li Qiang, a major shareholder in Chinese data center company Daily-Tech Beijing. The group's biggest investor is the Jiangsu Sha Steel Group, the largest private steelmaker in China.
Global Switch will build a new data center in Shanghai in a joint venture with Daily-Tech, a route that Western companies have increasingly used to gain access to the Chinese market - a market which could soon become all the more hostile due to cyber security laws.
Ahead of the sale, the former UK foreign secretary and former head of Parliament's intelligence and security committee, Sir Malcolm Rifkind, and the former first sea lord Admiral and Labour peer Lord West of Spithead raised concerns over Chinese access to the data centers.
But Global Switch has downplayed the matter, saying that the investors will not have access to the data centers. The company said that it was more like a real estate business, and that it would continue to comply with the UK Centre for the Protection of National Infrastructure, The Financial Times reports.
Chinese investment in UK firms has come under extra scrutiny this year, with the Chinese-state backed Hinkley Point C nuclear power station drawing concerns over security, and The Times revealing that Chinese-state owned businesses are now the largest crude oil operators in the North Sea.
In 2012, China National Offshore Oil Corporation head Wang Yilin told Communist Party officials that oil rigs were "mobile national territory and a strategic weapon."
Chinese companies and private equity funds have invested about $146bn overseas during the first 10 months of 2016, more than all of 2015, the FT reports.