Chinese data center provider GDS Services is offering its services overseas to suit Chinese customers expanding abroad - and has just shown its CloudMix service at Interop 2015 in Las Vegas this week. 
It's a two-way street: international players including Equinix, Microsoft, IBM and Amazon are vigorously exploring the Chinese data center and cloud market, whiole Chinese firms are expanding their businesses internationally in Europe, North America and the Asia Pacific region. These players include internet giants Alibaba and Tencent, as well as CDN service providers ChinaNetCenter and ChinaCache - and now GDS, the biggest third-party data center service provider in China.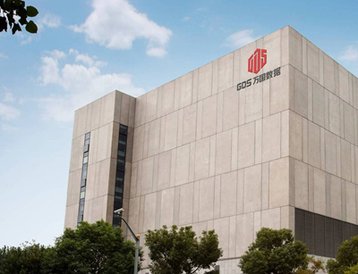 Helping Chinese firms expand
"Our top priority in overseas strategy is to help Chinese companies grow their international business, and to build both independently and through partnerships a professional service platform providing high-availability IT support," said William Huang, GDS President and CEO.
Quite a few domestic users have already selected data centers and cloud services outside China through GDS' platform. Based on this, the company plans to develop a full range of services overseas to better support the international expansion strategies of Chinese customers.
During the Interop 2015 event, GDS put forward the  "CloudMix" concept, which is also one of the highlights of its presence. The provider believes neither traditional data centers nor cloud services can respond to the diverse and expanding needs of the market, nor can they meet the challenges posed by growing IT complexity. Instead, it points out that CloudMix represents the future in enterprise data center development.
According to GDS, CloudMix is a new hybrid infrastructure service concept which integrates legacy platform, cloud and high-availability services. It is able to maximize the use of infrastructure, provide customized IT services, and allow customers to move data and applications conveniently between legacy platform, private, and public cloud.
William Huang believes globalization of IT is an irreversible trend along with global economic integration, and his company will be committed to facilitating high-efficiency data mobility among different regions and countries, and creating an ecological chain of global data centers and cloud computing.
GDS Services operates 17 high-availability data centers in mainland China and Hong Kong. It provides integrated solutions, customized IT solutions, consulting, service and training, including data center design, construction, operation and hosting, IT management and operation outsourcing, cloud computing, business continuity management and disaster recovery services.
Last July, GDS partnered with ST Telemedia to further expand and develop its portfolio of data centers. With the partnership, ST Telemedia has agreed to invest an approximate 40 percent stake into GDS.
For more China data center news, please visit: http://dcd-group.cn/.