Spend on cloud infrastructure services in China is expected to grow to $84.7 billion by 2026, market analyst firm Canalys said.
That's more than triple the $27.4bn the analyst house believes was spent in 2021.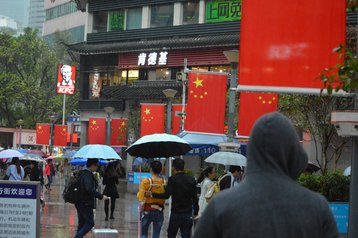 Last year, Alibaba Cloud maintained its lead as the number one player in mainland China, with 37 percent of total spend, a growth of 30 percent over the year before.
The company was followed by Huawei Cloud, with 18 percent total spend, and 67 percent growth. Just behind it is Tencent Cloud, at 16 percent, with 55 percent growth.
Baidu AI Cloud trails in the fourth position, at nine percent spend. It also grew 55 percent.
"Although government policy support for digital transformation has brought about an uptick in cloud adoption in traditional industries, customers still have a limited ability to manage and develop cloud technologies," said Canalys Research Analyst Yi Zhang.
"In addition to technical performance and data security, cloud vendors need to focus more on how to reduce the learning time and management costs of enterprises. Tapping into new business value for traditional enterprises through cloud services is also critical to the future of the industry."
This year, the Chinese government began rolling out the "Eastern Data Western Calculation" initiative, an effort to boost data centers in economically poorer but energy-rich western provinces, moving facilities out of constrained locations like Beijing.