Chinese cloud firm CapitalOnline Data Service has acquired a company that is set to build a 3,200-rack data center in Huaili County, China.
The company this week agreed to acquire the entire equity stake in Huailai Wisdom Cloud Port Technology, which recently obtained approval to build a data center.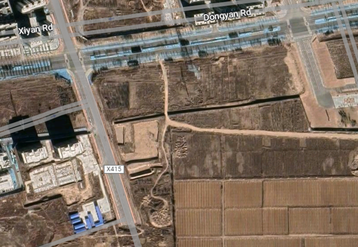 CapitalOnline will buy Wisdom Cloud Port for RMB 27 million ($3.95m) from Liling Junchen Enterprise Management Consulting Partnership, Beijing Wangjian Internet Information Service Center, and Ma Shoucheng.
Following the acquisition, CapitalOnline will start building Wisdom Cloud Port's data center project. The acquired company had plans to build a 3,200-rack data center.
CapitalOnline didn't disclose location, but an announcement from September 2022 said Huailai Wisdom Cloud Port Technology was set to build the 'Jingbei Cloud Computing Software R&D Center' project, located in Huoshaoying Village, Donghuayuan Town, in Huailai County. The project would be set on around 30 acres of land in Hebei province, to the northwest of Beijing.
Founded in 2005, CapitalOne offers cloud, bare metal, and colocation services. In the US it offers services through its CDS Global Cloud unit.
The company says it has 10 full-service data centers globally and more than 50 satellite locations within mainland China. The company lists four sites in Beijing plus one each in Shanghai and Wuxi.