Chinese data center services provider 21Vianet has opened for business in Silicon Valley. The provider is serving international customers from Server Farm Realty's Santa Clara data center, and the pair have announced a new-build data center "US-SV1" in Santa Clara.
21Vianet and Server FarmRealty (SFR) launched a joint service in June which is already handling customer projects on behalf of a Chinese cloud services company, within the SFR Santa Clara site. The move is part of a trend for Chinese Internet firms to expand into the US: Alibaba's Aliyun cloud services unit opened a data center in Silicon Valley in March.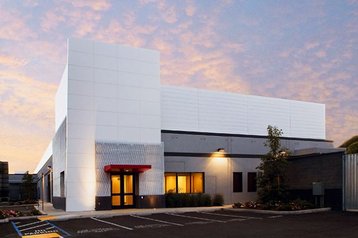 China focus
The partnership aims to provide Chinese firms with Internet and data center services for expansion into the US - and potentially in the other direction.
21Vianet provides data centers and last year teamed with manufacturer Foxconn to build more in China and elsewhere; it also had a $300 million investment last year from a group of Chinese tech firms including Kingsoft and Xiaomi.
As well as Santa Clara, SFT has a data center at Moses Lake, Washington, where CenturyLink recently leased space. It also has two buildings in Chicago.
"Server Farm Realty's partnership with 21Vianet meets the needs of multinationals looking to expand their reach throughout the US and China by providing access to proven data center infrastructure, network connectivity, and cloud and ICT solutions, as well as a multilingual team with deep market knowledge and regional expertise," said Avner Papouchado, President of Server Farm Realty.
The deal with 21Vianet has filled the 3MW-capacity SFR Santa Clara data center, according to reports.