The world's largest mobile network operator plans to raise around $8.8 billion in a listing on the Shanghai Stock Exchange.
China Mobile was delisted from the New York Stock Exchange earlier this year, along with China Unicom and China Telecom, after a Trump-era decision to restrict investment in Chinese technology firms.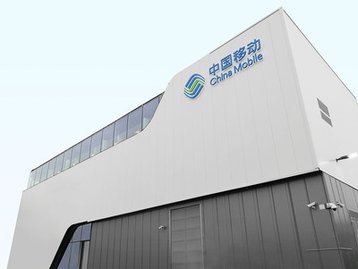 Now, China Mobile plans to list in a Shanghai public offering, selling up to 845 million shares for a total of 56 billion yuan ($8.8bn). The listing is expected to be the biggest in mainland China for the past decade.
The company said that funds raised will go towards the construction of 5G networks, cloud infrastructure, gigabit broadband, smart home, and R&D for "next-generation IT and digitalized and intelligent ecosystems."
China Mobile is primarily state-owned.
At the same time as the US has made it harder for Chinese companies to list in the US, China has begun to crack down on companies that list on US exchanges. The country may pass a law that allows it to block companies from listing, even if the unit selling shares is incorporated outside China.
Amid growing tensions, Chinese companies are increasingly turning to domestic exchanges to go public.
This marks a dramatic shift, after years of growth in Chinese listings on the NYSE. In 2020, 30 China-based IPOs in the US raised the most capital since 2014, Renaissance Capital found.